Customers From Uzbekistan Visit Longzhong
Yesterday, customers from Uzbekistan visited LZZG. The staff of our company warmly received customers. This is the second foreign customer visit this year after the Belarusian customer came to Longzhong to discuss cooperation.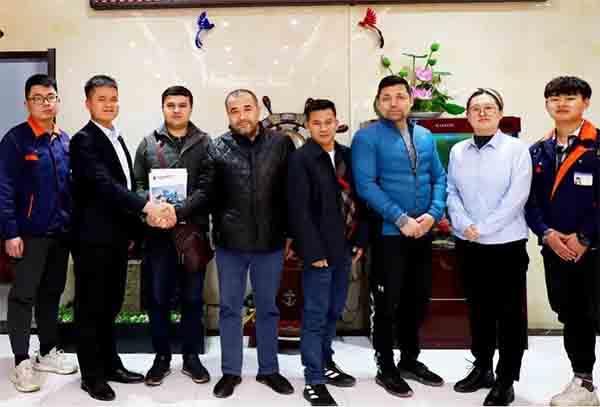 The customer mainly inspects the Longzhong quartz sand processing line. Accompanied by the general manager of Longzhong Bai and the staff of the foreign trade department, the customer visited the production workshop and the finished product exhibition hall successively. The foreign trade personnel introduced the equipment advantages and the company's development history in detail.
Afterward, the Uzbekistan customer came to the Longzhong meeting room, and the two sides jointly discussed product technology and equipment-related technical knowledge, and discussed in depth the purification method of quartz sand. And understand the advantages of the equipment and the company's development history through the company's product brochures. Uzbekistan customers highly appreciated the equipment and process of the Longzhong sand washing production line, and said that this visit has deepened mutual understanding and promoted communication between the two parties, and looks forward to further business cooperation.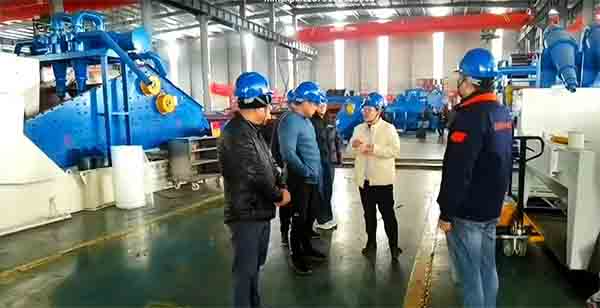 LZZG quartz sand purification production line process
The particle size requirement of 20-140 mesh (0.1-0.85mm) is required for the finished quartz sand. Generally, preliminary screening and impurity removal, cleaning, iron removal, dehydration, drying, fine screening, and back-end tail water recovery and reuse are carried out first.