Common problems and solutions of fine sand recovery equipment
Dewatering screen with cyclone is mainly used to recycle fine sand and dewatering. It is common in sand production line and ores processing now. However, some issues will occur if misoperaton.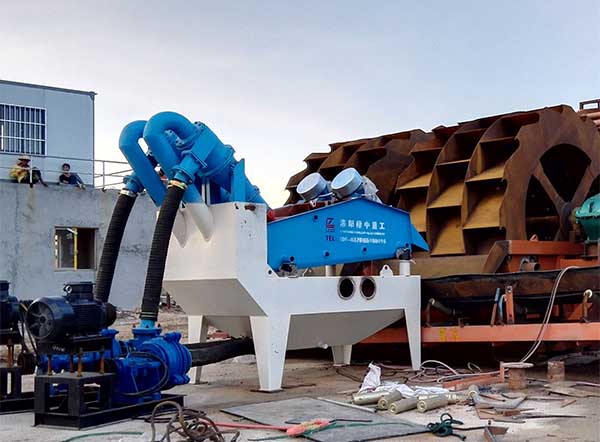 LZZG tell you some of the common problems with sand recycling equipment and solutions:
1.When the sand recovery equipment abnormal vibration, or even cause downtime, should first take apart the shield, check the eccentric block, if it is damaged.
2. Often check the sand recovery machine internal eccentric block, protective cover is sealed well, if found tight sealing phenomenon, should promptly stop processing.
3. Because the equipment often working under the sand and gravel environment , motor cable easily appear wear and tear, should pay attention to observing, if wear, should promptly stop processing, in order to ensure the normal production of sand recovery machine.