The brief introduction process of sand making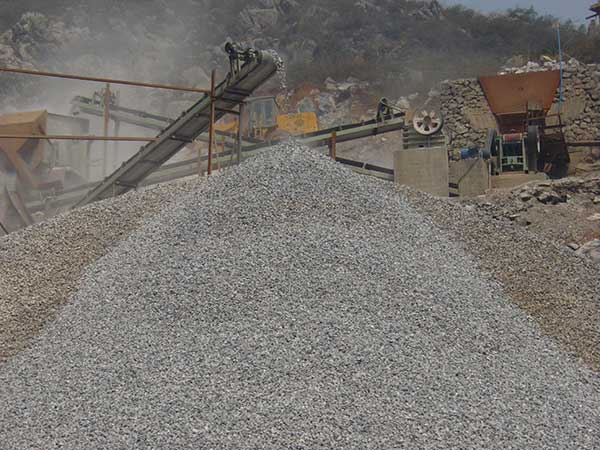 The first stage: primary crushing
After a large gravel hopper, vibrating feeder by uniform feeding, conveying to the primary crushing jaw crusher, after primary crushing  the materials are carried to the transit stockpile by the  belt conveyor.
The second stage: medium and fine crushing
The conveyor belt machine will transfer material pile uniform material transported to the cone crusher for fine crushing, crushing by circular vibration sieve screening. The larger particles back to the cone crusher broken again; the medium grained sand making machine, plastic material crushing into; grain grade qualified materials by cleaning sand washing machine is used as the final product.
The third stage: fine shaping
Medium size materials into the sand making machine for crushing, by circular vibrating screen screening, larger particle materials returned to the sand making machine is broken again, qualified products are sent to the stockpile storage by the belt conveyor and fine materials are sent to fine sand washing machine.
The fourth stage: sand washing products
The material sent to the sand washing machine is cleaned by the sand washing machine, and is transferred to the storage pile as a part of the final product.