Tailings dewatering screen plays an important role in tailings dry processing
In the process of promoting material civilization and human civilization, there has also been severe environmental pollution problem. However, with the increasing awareness of environmental protection in recent years, especially in tailings industry, sand and gravel industry, etc., some corresponding environmental protection measures have also been adopted. The tailings dewatering screen equipment is used in tailings, it's appearance also has certain improvement for environment.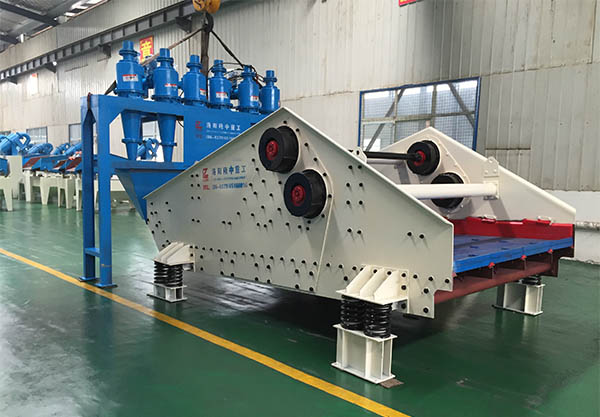 Tailings dewatering screens play a vital role in tailings processing, which is used more and more in tailings due to the good dewatering effect and high efficiency. Generally tailings contain a lot of water, which will affect the quality, output and transportation of products. Tailings dewatering screen can dehydrate tailings and sieve them. After treatment, the solid content can reach more than 85%, and some coarse tailings can reach more than 90%, to achieve the role of tailings dry discharge, reduce environmental pollution. They are the preferred equipment to achieve green mines.
The successful application of tailings dewatering screens can not only improve the safety and reliability of existing tailings dam, extend the service life of tailings warehouse and solve the long-term storage problem of tailings, but also play an important role on accelerating the promotion of this technology.
The role of tailings dewatering screen in tailings dry processing
1. Solving the problems of environmental pollution, safety hazards and occupation of large amounts of land caused by tailings discharged;
2. Cost saving, so that discharged water can be fully recycled and used to improve the recycling of tailings resources;
3. The equipment and technology used in tailings dry processing are innovative, opening up new avenues for tailings stacking and integrated treatment of goafs;
4. Low investment and high efficiency. After adopting the tailings dry discharge process, it saves fixed assets investment, saves safety management funds, ecological environment management funds, energy conservation and emission reduction and tailings maintenance costs.