MYSTERY HOUSE—-TS Dewatering Screen
2016-09-07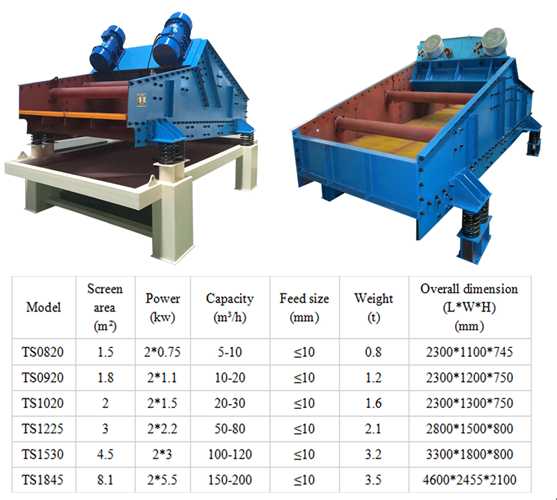 What is it?
TS Dewatering screen is LZZG patent product.It is the best solution toReduce sand moisture content and fill the market raise revenue.We use high wearable polyurethane material as its screen, bending a whole steel plate to be its main body, for years market experience, it works perfectly in crushed sand plant, natural sand washing plant, coal mining screening plant and mineral tailingscreening site,etc.
How does it work?
Dewater vibrating screen adopts dual-motor self-synchronization technology. The motors coordinate with universal eccentric and adjustable amplitude vibrator. When the two motors start to work, the vibrators move reversely at the same time. The centrifugal force is generated by the eccentric blocks superpose themselves and form a single direction vibration. The high frequency vibration drives the screen move back and forth in line repeatedly. So the sand will be dehydrated and filtered.
What it special about it?
1. Choose polyurethane screen as its vibrating screen.
Polyurethane (PU) screen as its long service life, no blocking, high dewatering effect, reliable performance and light weight, we use it in dewatering, separating and screening process.
2.Customized sizes.
According to different situation, not only polyurethane screen mesh can be adjustable, but also its length, width and screen layers can be manufactured for different needs.
3.Simple structure, easily installation and lower invest.
4.Bending a whole steel plate as its main body, no welding and no leaking.
5.Final sand water content down to 15%, convenient in packing and delivery.