Spiral coal washing plant for sale
2016-04-21
Coal washing is an indispensable process for coal deep processing. Spiral coal washing plant is a necessary equipment for coal washing industry and plays an irreplaceable role in coal sorting. It is an important process before coal coking that turned coal into clean coal by process of coal washing.
Washing coal by spiral coal washing plant is an industrial process that separates impurities from raw coal or classifies high-quality coal and inferior coal. The products produced after the coal washing process are gcenerally divided into vermiculite, medium coal, secondary clean coal, and grade A clean coal. By washing coal, coal transportation cost can be reduced and coal utilization can be improved. The clean coal is generally used as fuel. The fine coal of bituminous coal is mainly used for coking. It needs to be desulfurized, decontaminated and other industrial processes to achieve standard coal processing, vermiculite treatment, material and equipment transportation for coking to constitutes mine ground system. The ground coal processing system consists of coal, sieving, crushing, coal preparation, storage and loading, which is the main body of mine ground production.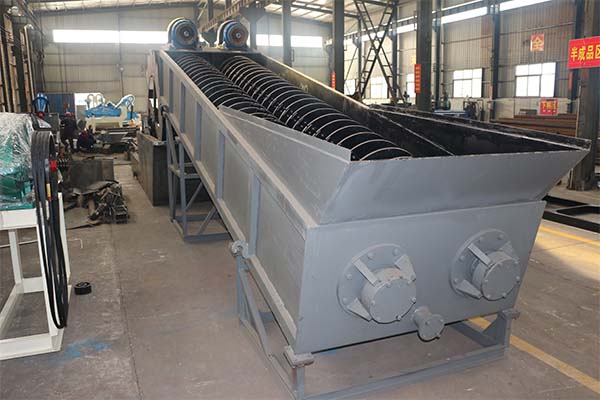 Coal washing equipment is a general term for a mechanical combination; it has a general discussion that consists of jig, flotation machine, coal feeder, concentration tank, crusher, etc., And with the characteristics of high efficiency, high quality, high precision and high environmental protection.
The process of spiral coal washing plant not only improves the quality of coal, reduces the emission of coal-fired pollutants, but also improves the efficiency of coal utilization and saves a lot of energy. Optimize product structure by washing coal to improve product competitiveness, and avoid unnecessary transportation and reduce transportation waste.