Dewatering screen panels , Have you installed correctly?
2016-08-02
In order to achieve the best effect of dehydration , dewatering screen panels are designed can be adjusted at any time by the frequency vibration . Polyurethane sieve dehydration have many advantages if you used  rationally . A few of customers are confused and reflected that the construction site often out of order . Maybe you meet a install problem before the the equipment start application.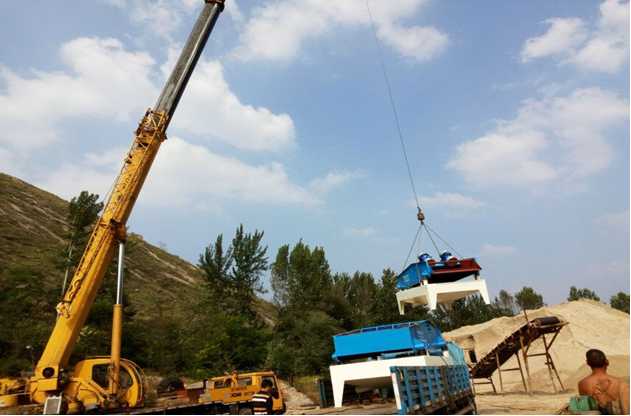 Here are some installation considerations:
The equipment is supplied in a whole set by our factory , customer examines it after receiving the equipment to eliminate the injury that could be collided during the transportation.
Installer should be familiar with the equipment structure , capacity and technical requirement , set out suitable installation process rules in advance .
Installation site should have enough lifting equipment , in order to protect screen frame , the equipment is not allowed to hauled on the ground .
Dewatering screen should be installed in strong reinforced concrete , the height , strength and area of base .
The 4 corners of dewatering screen should be horizontal and with the same stress .
All the motors should be waterproof , dustproof and ground connection .