Unbelievable! Why the industrial sieve and screen is so hot?
2016-07-22
Lower moisture content is well needed and sold in market, LZZG brand dewatering screen is the best solution to this situation. It applied for polyurethane material as screen, bending a whole steel plate Q235 as its main body. The vibrating motor is also be adopted, which coordinate with universal eccentric and adjustable amplitude.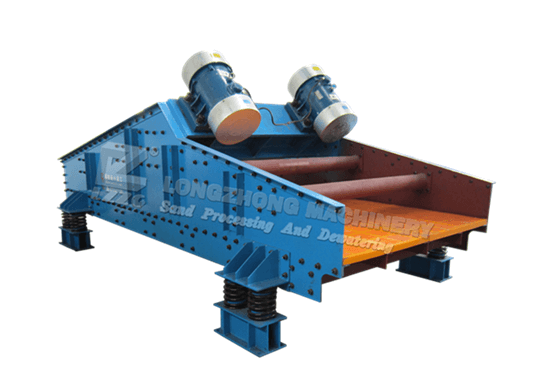 LZZG brand industrial sieve and screen possess the following advantages:
Choose polyurethane screen. Polyurethane screen has several benefits, for instance, no blocking, high dewatering ratio, reliable performance,  light weight and long service life.
Customized size. According to different situation, not only polyurethane screen pore can be adjusted, but also its length, width and screen layers can be manufactured.
Simple structure, easily install.
Bending a whole steel plates as its main body, no welding and no leaking.
Final water content of sand down to 15%, convenient in packing and Delivery.