The XS3026 sand washing and dewatering machine will be sent to India
2018-05-25
At present, there are existing artificial sand and the natural sand in the market, and they adopt traditional method for cleaning.However, the sand washing is so old that the optput is unsiatify and the quality is poor, it contains a lot of disadvantages such as a large amount of water and slurry, dust and impuriry are hard to remove and so on, which greatly reduce the price and quality of sand.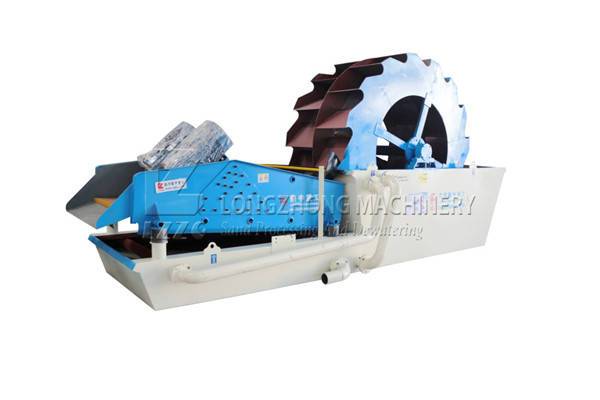 According to this situation, LZZG has made a market report in order to know well about the condition of sand and be well meet the needs of customers.The XS3026 sand washing and dewatering machine is often used in the wet sand-making production line, and it integrates the advantages of sand washer and dewatering screen, besides, it combines the functions of washing and dewatering, thus the sand is more clean, and solve the problem of battlefield sand wet and silt content, dust, impurity. This machine belongs to a environmental friendly new machine.
Since we launched this machine in the market, we have received good response and many people are very interested in our product. An indian customer found our product in google, and he watched our video about the product and expressed he wanted to know about our product further.Well, we are very delight to so that.After that, we sent him a CAD drawing so as to vividly let hime understand our working principles. He looked and contacted us that this machine was completely met his need and he believed that it could help him to solve the problem of fine sand loss. At the end, after we negociated about the price, this customers agreed with us and said that he would continue to work with us if the machine was in a good condition in a long time and make considerate economic benefits for him.
This machine will be sent to India soon, which means our product has been accepted by foreign customers. Our company always adhere to the goal "for clients", so, if the machine you purchased that are not meet your needs, you can contact us within 24 hours.