silica sand screening machine
2016-06-09
Our company is the production of old sand screening machine manufacturers . Over the years, sand screening machines are widely sold: India, Australia, Brazil, South Africa, Russia, Indonesia and other main sand production base, the quality of their products by sand screening machine get a high degree of praise! We will return the new and old customers with a higher quality of sand silica screening machine!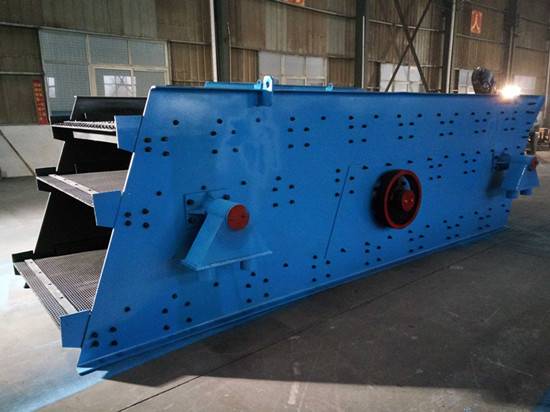 Because of the use of sand is different, so the type of vibrating screen is not the same . In general, silica sand sheet, photovoltaic, and other filter materials is the most widely used, of course also depends on the specific use.silica sand vibrating screen, silica sand filter, silica sand screening machine, silica sand sorting machine, silica sand linear vibrating screen.
silica sand linear vibrating screen is one of the mature products of our company.
The working characteristics of silica sand linear vibrating screen:
1.the part of the screen design, can quickly change the net and tension rapidly;
2. high efficiency, low noise;
3.the material on the screen of the long distance, high precision, large amount of treatment;
4.the long-distance transportation of material when sorting;
5.according to the size of materials, the probability of pass through the screening and productivity change the screen surface spacing and inclination;
6.different shapes and structures can be designed according to the production site.