What new methods can be used to process tailings and wash sand?
2018-03-01
Tailings and washing sand have become the problems to be solved urgently in mining field. So more and more users are finding more effective ways to process tailings and wash sand. Now LZZG will introduce some ways to you about tailings processing and sand washing.
There are some ways to be chosen.
(1)Combination of cyclone and dewatering vibrating screen; This combination can reduce the water content of the tailings to achieve the purpose of tailings drying and washing.
(2)Direct use of the thickener for filtering; This method has large cost in the early stage and the scope of application is small, which does not meet the production efficiency or the degree of dehydration.
(3)to use sand washing and dewatering screen to replace sand washing machine; This can directly recycle and reuse the tailings and sand.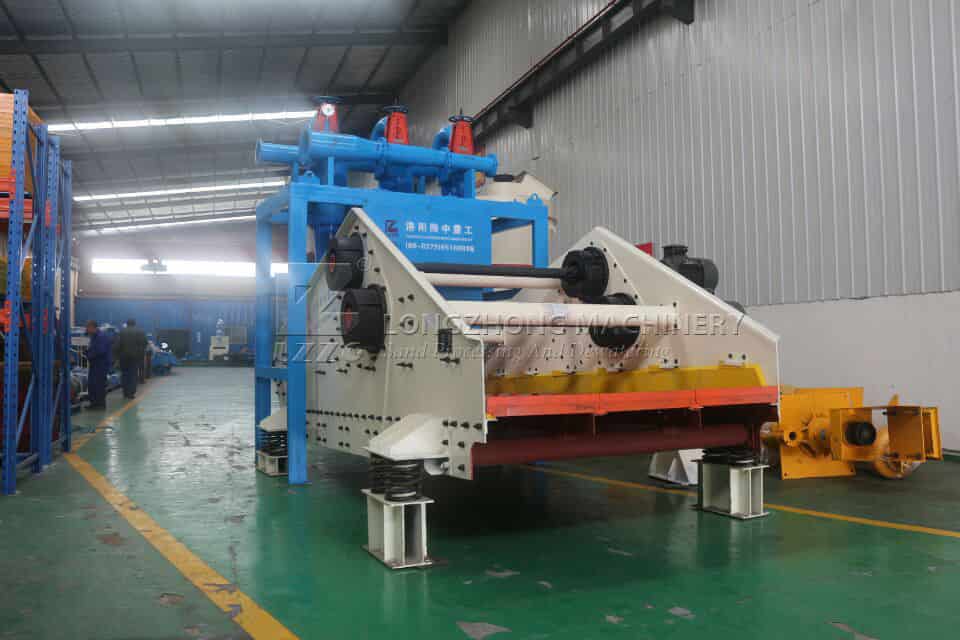 About the advantages of tailings processing and sand washing:
By using tailings dry processing and sand washing and recycling, the problems of traditional tailings are solved, which results in environmental pollution and large land abusing.
Tailings dry processing and sand washing and recyclingnot only can save construction costs of traditional tailings and regular maintenance cost, also can make the artesian water, make full use of in the process of mine production, eliminate the potential safety and save and is advantageous to the geological environment protection;
Tailings dry drainage process is innovative, and a new way for tailings processing is carried out.