Dewatering Screen for sand
Dewatering screens are LZZG patent products, which are used for dewatering sand and remove mud and impurities. Dewatering screen is the best solution to reduce sand water content to 8%. For years market experience, it works perfectly in crushed sand plant, natural sand washing plant, coal mining screening plant and mineral tailingscreening site, etc.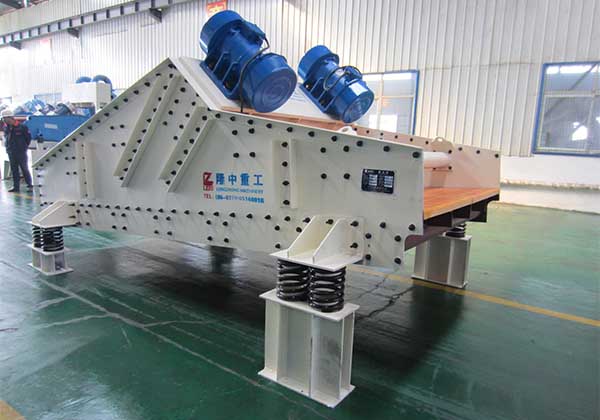 How does it work?
LZZG high efficiency dewatering screen adopts double motor self-synchronization technology, universal eccentric block and adjustable amplitude vibrator. The screen is mainly composed of sieve frame, polyurethane screen plate, support system and vibrating motor. Two mutually unconnected vibrators are used for synchronous reverse operation. The centrifugal forces generated by the two sets of eccentric mass are superimposed along the component of vibration direction, and reverse centrifugally canceled, thereby forming a single exciting vibration along the vibration direction. So that the screen box can be reciprocated. Linear motion.
What is the special about it? 
1. Adopt polyurethane screen panel
Polyurethane screen panel is a made of polyurethane material, which bending a whole steel plate as its main body. No welding, no leaking, long service life.
2. Customized size
According to different situation, not only polyurethane screen mesh can be adjustable. But also its length, width and screen layers can be manufactured for different needs.
3. Simple structure, reliable performance, high dewatering effect, easily installation and lower invest.
4. Final sand water content down to 12%-15%, convenient in packing and delivery.