The XSD3016 wheel sand washing machine will be sent to Australia
2018-05-05
The XSD3016 wheel sand washing machine is a kind of equipment that it can be used to wash off the trace amount of stone powder in the mixed sand from the sand making mechanism and improve the quality of sand, and with the characteristics of a high degree of cleanliness,a reasonable structure,a large amount of production and less sand loss during sand washing.
It was widely used in gravel field, mining, building materials, transportation, chemical industry, water conservancy and hydropower, concrete mixing station and other industries in the washing of materials.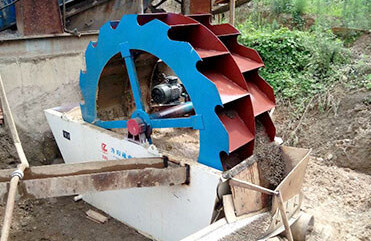 An Australian consumer found us online and told us that he had be troubled by this problem for a few weeks, and asked us for help. we heard his problem, then, provied a specific plan for him, and sent our products pictures to him by email. He thought that the XSD3016 wheel sand washing machine was perfect and met his needs, so he decided to purchase this machine after his second thoughts.