The process of sand production line
2016-11-26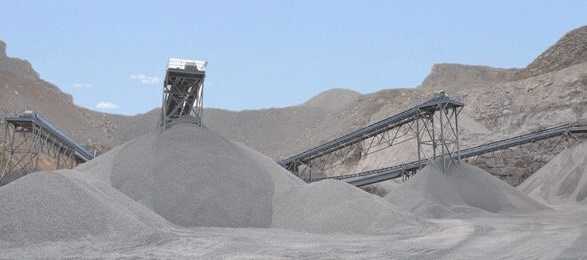 The basic process of sand production line introduced
Stone by the vibrating feeder to the jaw crusher for rough broken, coarse broken material by the belt conveyor into the sand making machine for further crushing, crushing the material is transported to the vibrating screen for screening, The material that meets the requirements of the finished grain size is sent to the sand washing machine for cleaning, and the finished product conveyor belt is output after the cleaning. The material that does not reach the finished grain size is returned from the vibrating screen to be re-machined to form closed loop. Finished particle size can be combined with the needs of users and grading. If you choose dry production process, can be equipped with coarse powder separator and dust removal equipment.
The sand production line performance
The sand production line is characterized by high degree of automation, low running cost, high crushing rate, energy saving, large output, little pollution and simple maintenance. The produced sand meets the national standard of construction sand, product grain size uniformity, grain shape and gradation reasonable.
Our sand production line equipment configuration is mainly based on customer specifications for stone and production and use of stone to determine, we provide pre-sale, sale, after-sale full-service, based on customer production site to configure the process, and strive to do the most reasonable for customers , The most economical production line.