Analysis of working process of sand washing machine
2016-06-06
Professional sand washing machine manufacturer Longzhong found such a problem while communicating with some customers, most users of sand washing machine is poorly understood the process of sand washing machine, in order to help friends understand the sand washing machine process, Longzhong through the summary and analysis and share to everyone.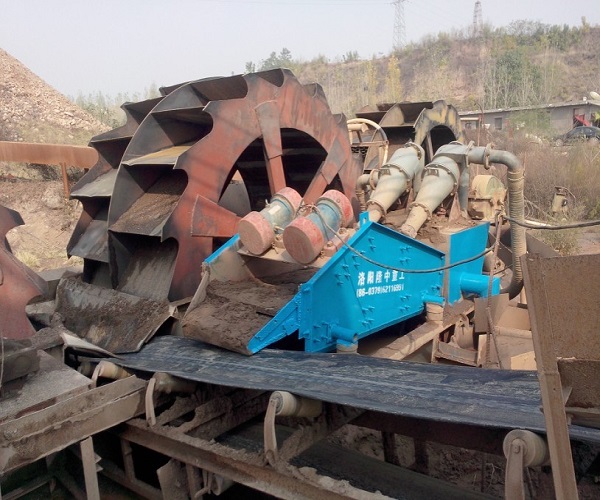 The electric motor runs slowly with the impellor after decelerated by the belt,decelerator and gears wheel,The sand and stone flow into washing launder ,rolls with the impellor,and grinds each other.The impurity covering the sand is washing away.estruction of both the vapor layer of the coated sand , in order to facilitate dehydration ;At the same time,add more water,the strong water flow will take away waste and some low-weight wasters from washing launder.Through the above process,the washing function is finished.The clean sand and stones is lift up vane.Then the process over.
Longzhong sand washing machine equipment, has the characteristics of low cost, high work efficiency, convenient operation, in the domestic same industry ranks the leading level, can be completed at the same time of sand mining, screening, separation processes, one-time production of qualified products, especially suitable for wide surface and water is rich in resources of rivers, ponds and abandoned on the battlefield. My company involved in the study of customer feedback, so that the quality of sand washing machine continuously improve, update, and according to the user's terrain environment and the actual requirements of the design and production of special-shaped products to meet the needs of different customers.
If you have any questions please call us for detailed consultation.